It is much easier to prevent or delay the onset of Type 2 diabetes than to manage it. Did you know that Type 2 diabetes is genetically predisposed? Yes, if you have one or more family members that has diabetes, be careful! You can be active, be at a normal weight, and a healthy eater, BUT if your genetics say diabetes, you should be even more vigilant about your healthy lifestyle! Because my father has type 2 diabetes, I am very much aware that my chances of getting the disease are increased significantly.
Pregnant women who are diagnosed with gestational diabetes also have a greater risk of contracting Type II Diabetes when they are older. (For more facts, see my earlier post, here)
Not sure if you are at risk? Take this easy Type 2 Diabetes Risk Test! It will help you make wise choices to help you delay or prevent the onset of Type 2 Diabetes!
If you know you are at risk for type 2 diabetes, eat as well as possible (avoid processed food!) and be active. Surround yourself with people who will support you and understand the changes you need to make.
Healthy food tastes better than processed food, but it takes just a little more effort.

Don't feel like you have to explain or justify how you eat to people. Take back your life and know it's time to take control!
There are plenty of success stories from people who have beat the odds and have come up winners in the fight against diabetes. If you are unsure about how to start, try this starter diabetic prevention kit, with free recipes, a free glucose tester, and free samples! Or subscribe to Diabetic Living Magazine (get it for free here

)

. If you're serious, start now!
: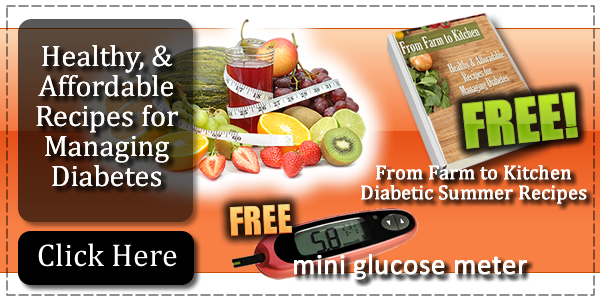 This site accepts product samples and/or compensation.Affiliate links may be used to support this site. Text and opinions are 100% my own and are not swayed by any sponsor affiliation.